"Inspiration" : The 2020 International Carnival Glass Association Convention
The ICGA Officers and Board of Directors is pleased to invite you to the heart of Indiana Amish country for our very first annual convention in Middlebury, Indiana. This idyllic locale offers plenty of fun for attendees, from auctions and antiques to incredible food. In the middle of it all, we bring a fantastic convention for you, featuring an equine-themed display room and seminar, two carnival glass auctions of high value, rarity and beautiful color. And with a theme like "Inspiration", we are confident this convention will find many ways to inspire you and your collecting journey. So join us!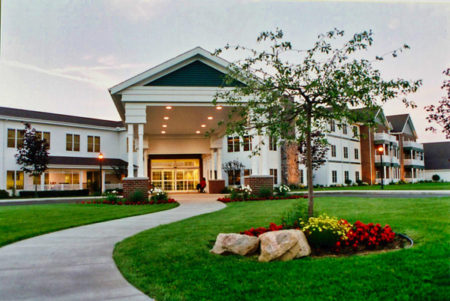 Schedule of Events
Wednesday, July 15, 2020
Registration in the afternoon
8:00p.m. – Welcome Pie Reception

Thursday, July 16, 2020
Registration all day
9:00 a.m. – Horse Display Room setup
11:00 a.m. – Horse Display Room Opens
12:00 p.m. – President's Lunch
1:30 p.m. – Board Meeting
3:00 p.m. – Educational Seminar: Kate Lavelle
6:00 p.m. – Dinner
7:00 p.m. – Seeck Online Auction

Friday, July 17, 2020
Registration in the morning
9:00 a.m. – Horse Display Room Opens
10:00 a.m. – Educational Seminar: Horses by Steve Gregg/Carl Booker
11:30 a.m. – Lunch/Business Meeting
1:00 p.m. – Display Room Closes
2:00 p.m. – Board of Directors Meeting
4:00 p.m. – Auction Preview
6:00 p.m. – Banquet Dinner and Seminar: Tim Reaburn

Saturday, July 18, 2020
8:00 a.m. – Auction Preview
9:30 a.m. – Seeck Auction
Hotel Information
Essenhaus Inn & Conference Center
240 Hwy 20
Middlebury, IN 46540
Reservations: (574) 825-9471
Mention our group code ICGA when making reservations by phone, mention that group code to get our rate and be included in our block.

Hotel Cutoff Date: June 14, 2020.
Please Note: We are holding this convention in the middle of a very busy time for this area. We believe this venue will sell out, so it is important you make your reservations for the hotel before the cutoff date. Once we reach cutoff, what few rooms that may be left will be much more expensive than our rate.
Room Types
Standard Room King – $115 /night

(SOLD OUT)



Standard Room Double – $115 /night

(SOLD OUT)



Balcony Room – $135 /night

Deluxe Suite – $260 /night

If you have never attended a convention, we would like to invite you to join in our fun. There are many collectors who have carnival glass items for sale in their room and they will be glad to help with any questions you might have.