The 2022 International Carnival Glass Association Convention
The ICGA Officers and Board of Directors is pleased to invite you to join us July 13-16th for our carnival glass convention.
2022 ICGA Convention Schedule
Wednesday, July 13, 2022
Registration in the afternoon
8:00 p.m. – Welcome Ice Cream Party
Thursday, July 14, 2022
Registration all day
10:00 a.m. – Display Room "Electric" Setup
1:30 p.m. – Board Meeting
3:00 p.m. – Educational Seminar – Galen and Kathi Johnson
6:00 p.m. – Seminar by Mike Hendren – Pizza Party
7:00 p.m. – Seeck Online Auction
Friday, July 15, 2022
Registration in the morning
9:30 a.m. – Display Room "Electric" Set-up
10:00 a.m. – Seminar "Electric" Presentation by Carl and Eunice Booker and Members
11:00 a.m. – Business Meeting
2:00 p.m. Board of Directors Meeting
4:00 p.m. Auction Preview
5:30 p.m. Banquet Dinner and Presentation by Kenda and Bill Jeske
Saturday, July 16, 2022
8:00 a.m. – Auction Preview
9:30 a.m. – Seeck Auction
Hotel Information
Holiday Inn Airport West Earth City
3400 Rider Trail South
Earth City, MO 63045
Reservations: 314-291-6800, Hit ZERO when given the mention.
Please let the hotel know you are with ICGA to be included in our block.
Click Here to view a gallery of our auction glass! NEW!
---
2020 Virtual Convention
Below are highlights from our Virtual Convention last year. Enjoy!
Tuesday Night Video
Room Displays
Here are the room displays for this year's virtual convention. Please send an email to Barb Chamberlain with your favorite (only one vote per ICGA member) by 10:00 p.m. CDT on Thursday, July 16th!
#1. Candy & Gerald – Just a little ICE to cool your July…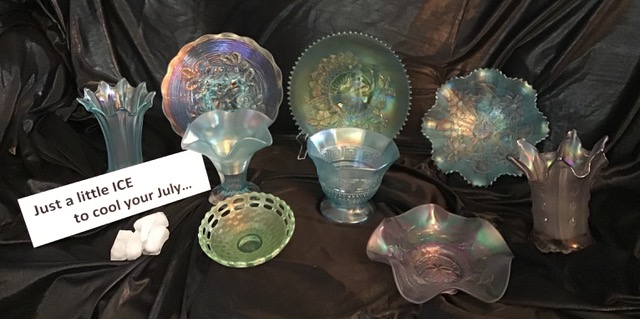 #2 – Carl & Eunice – Different Shapes, Same Color: Smoke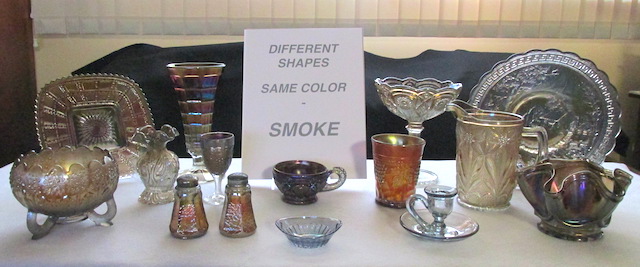 #3 – Bob & Shirley – Digging Opal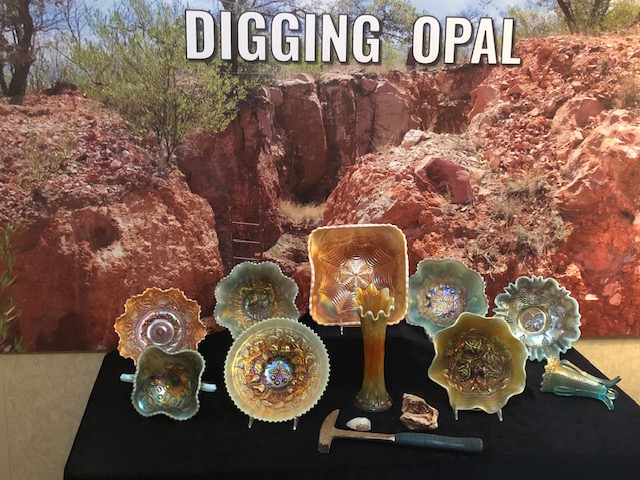 #4 – Ben & Becky – Lime Green Horses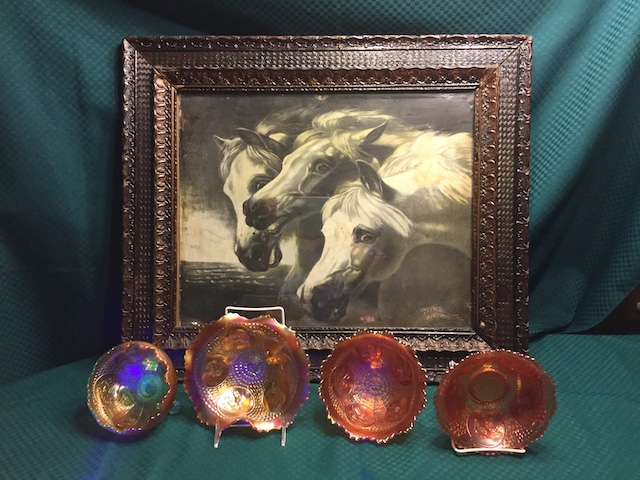 #5 – Don & Barb – Celestial Bodies