The 2022 International Carnival Glass Association Convention
The ICGA Officers and Board of Directors is pleased to invite you to join us July 13-16th for our carnival glass convention. The schedule for this great event will be published here very soon!
Hotel Information
Holiday Inn Airport West Earth City
3400 Rider Trail South
Earth City, MO 63045
Reservations: 314-291-6800
Please let the hotel know you are with ICGA to be included in our block.
---
2020 Virtual Convention
Below are highlights from our Virtual Convention last year. Enjoy!
Tuesday Night Video
Room Displays
Here are the room displays for this year's virtual convention. Please send an email to Barb Chamberlain with your favorite (only one vote per ICGA member) by 10:00 p.m. CDT on Thursday, July 16th!
#1. Candy & Gerald – Just a little ICE to cool your July…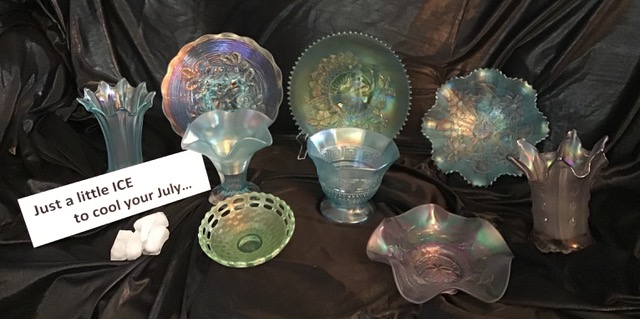 #2 – Carl & Eunice – Different Shapes, Same Color: Smoke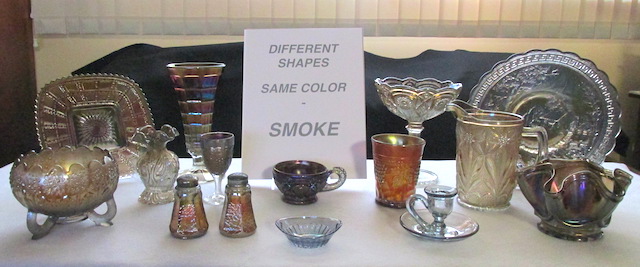 #3 – Bob & Shirley – Digging Opal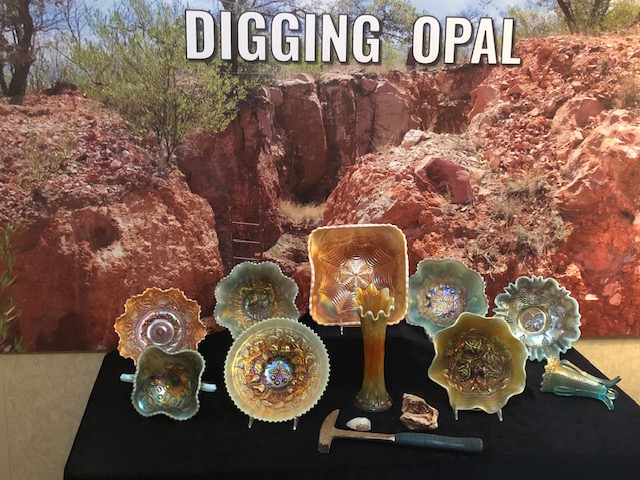 #4 – Ben & Becky – Lime Green Horses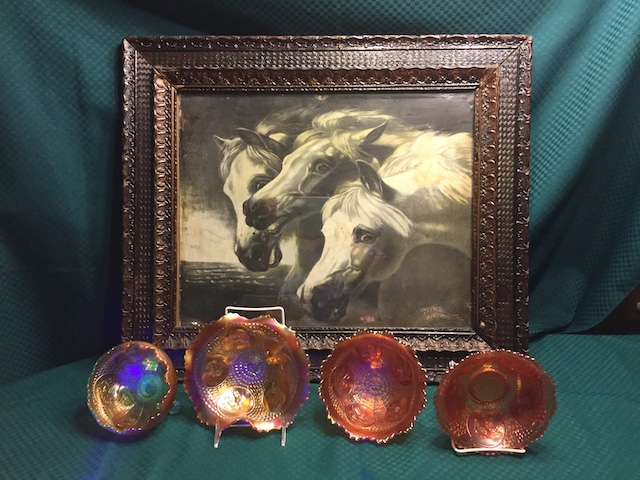 #5 – Don & Barb – Celestial Bodies