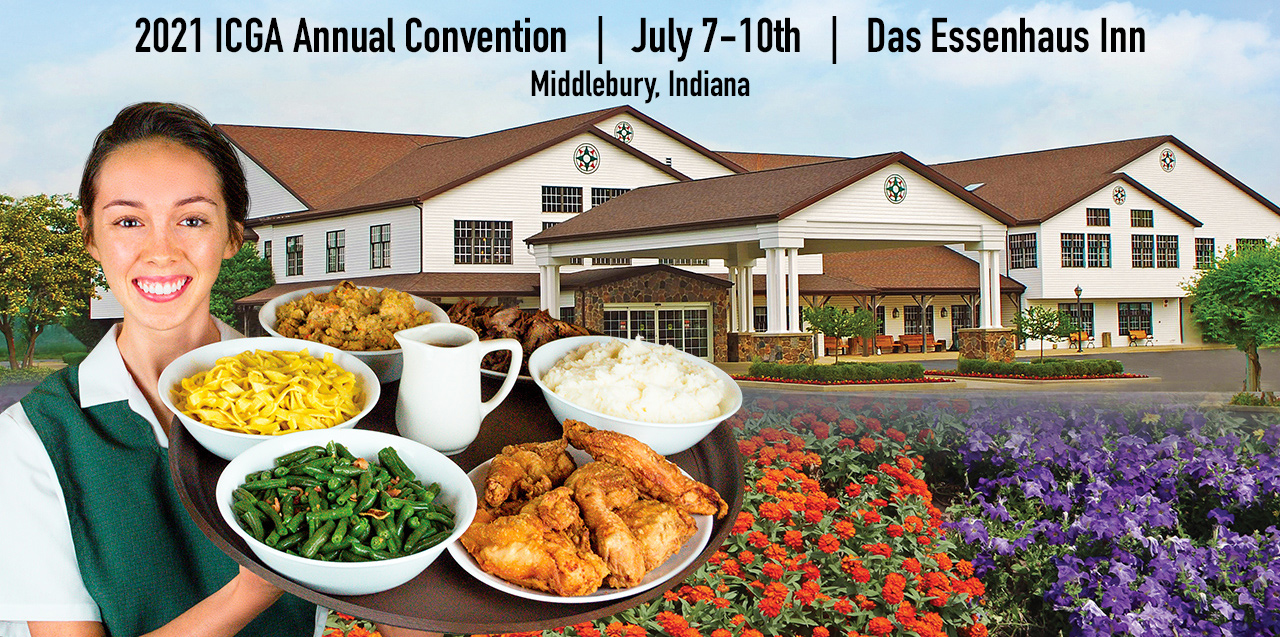 The 2021 International Carnival Glass Association Convention
The ICGA Officers and Board of Directors is pleased to invite you to join us July 7-10th for our carnival glass convention. The schedule for this great event will be published here very soon!
Hotel Information
Essenhaus Inn & Conference Center
240 Hwy 20
Middlebury, IN 46540
Reservations: (574) 825-9471
Please let the hotel know you are with ICGA to be included in our block.
Schedule of Events
Wednesday, July 7, 2021
Registration in the afternoon
8:00 p.m. – Welcome Pie Reception
Thursday, July 8, 2021
Registration all day
10:00 a.m. – Pandemic Glass Set-up
12:00 p.m. – President's Lunch
1:30 p.m. – Board Meeting
3:00 p.m. – Educational Seminar – Wrapping Glass by the Seecks
5:00 p.m. – Dinner and Educational Seminar – M.J. and Tony DeMichael
7:00 p.m. – Seeck Online Auction
Friday, July 9, 2021
Registration in the morning
10:00 a.m. – Pandemic – What Did You Buy? Show and Tell
12:00 p.m. – Lunch/Business Meeting
2:00 p.m. Board of Directors Meeting
4:00 p.m. Auction Preview
6:00 p.m. Banquet Dinner and Presentation by Gary Lickver
Saturday, July 10, 2021
8:00 a.m. – Auction Preview
9:30 a.m. – Seeck Auctio
Registration has closed.
---
2020 Virtual Convention
Below are highlights from our Virtual Convention last year. Enjoy!
Tuesday Night Video
Room Displays
Here are the room displays for this year's virtual convention. Please send an email to Barb Chamberlain with your favorite (only one vote per ICGA member) by 10:00 p.m. CDT on Thursday, July 16th!
#1. Candy & Gerald – Just a little ICE to cool your July…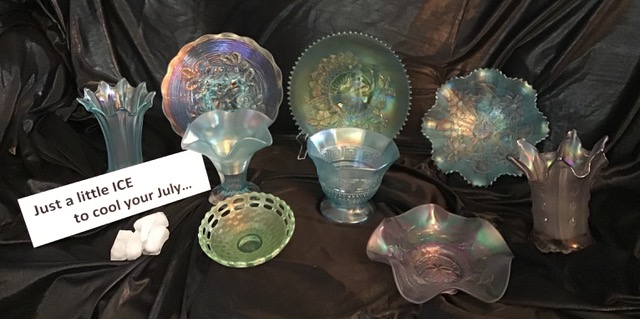 #2 – Carl & Eunice – Different Shapes, Same Color: Smoke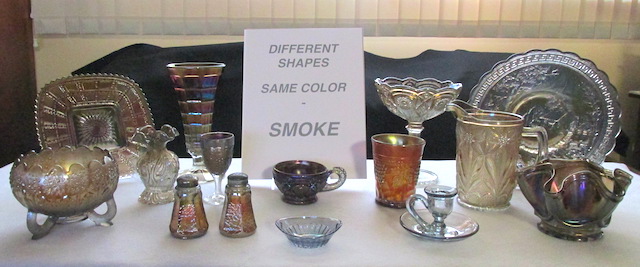 #3 – Bob & Shirley – Digging Opal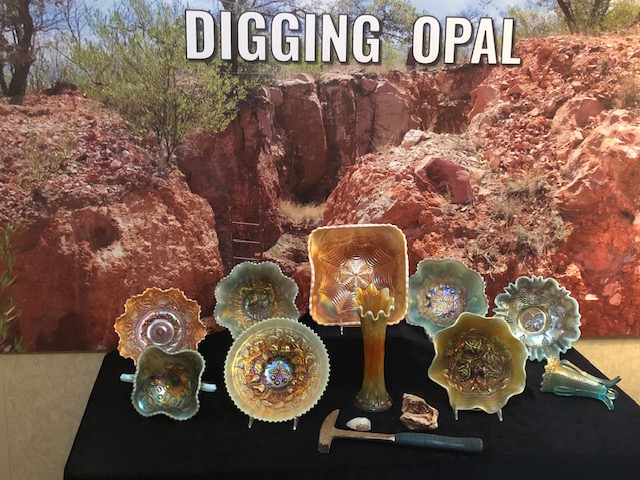 #4 – Ben & Becky – Lime Green Horses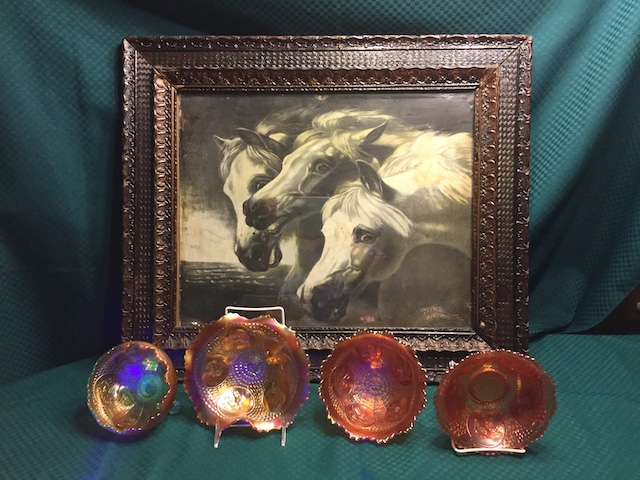 #5 – Don & Barb – Celestial Bodies